We may pray this Act of Spiritual Communion when we are not able
to be physically present at Mass:
My Jesus, I believe that you are present in the Most Holy Sacrament. I love you above all things, and I desire to receive you into my soul. Since I cannot at this moment receive you sacramentally, come at least spiritually into my heart. I embrace you as if you were already there and unite myself.
If wholly to you. Never permit me to be separated from you. Amen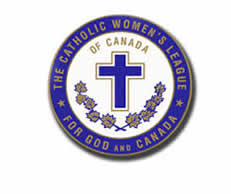 CWL - Good Shepherd Christmas Bags
In past years, our members have been incredibly generous with their donations and participation during our preparation and distribution of Christmas gift bags to those in need. This year, due to the pandemic and all the restrictions we face, the Good Shepherd Ministry will be preparing bags that will be distributed to 100 homeless men who have been residing in their shelters since the onset of the pandemic. Good Shepherd has provided us with a list of needed items.
This year, since dropping off the items yourselves is not an option, in lieu of supplying them, we encourage you if you so wish to make a donation and our executive council will purchase the items that will be included in the Christmas bags. We will deliver them to Good Shepherd staff who will in turn distribute them to those in need.
To make a donation, please make cheques payable to St. Bonaventure CWL and mail cheques to:
St. Bonaventure CWL
1300 Leslie Street
Toronto, ON M3C 2K9