LENTEN RESOURCES

-DAILY LENTEN REFLECTIONS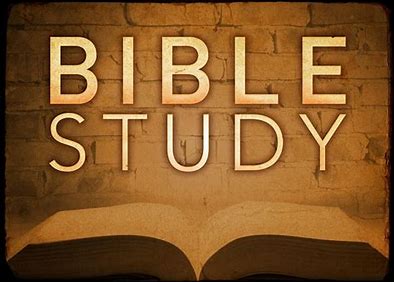 -WATCH OUR MASSES ONLINE-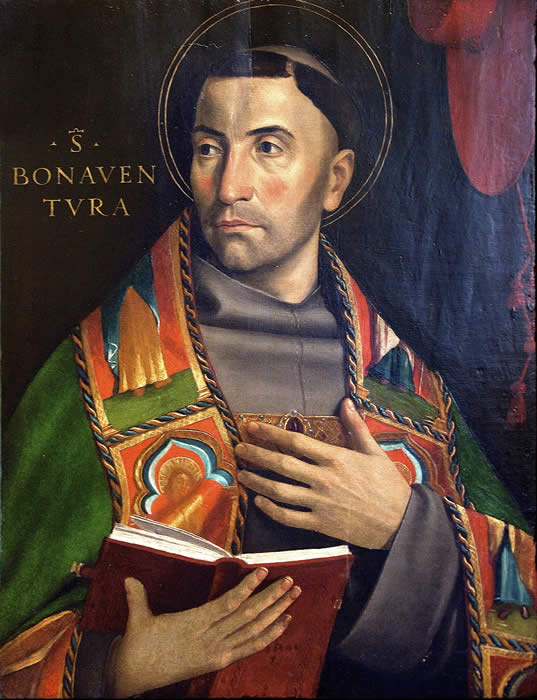 -BONNIE NEWS BULLETIN-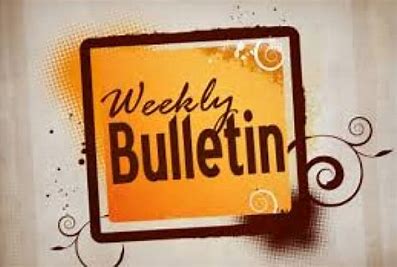 -MASS CARDS-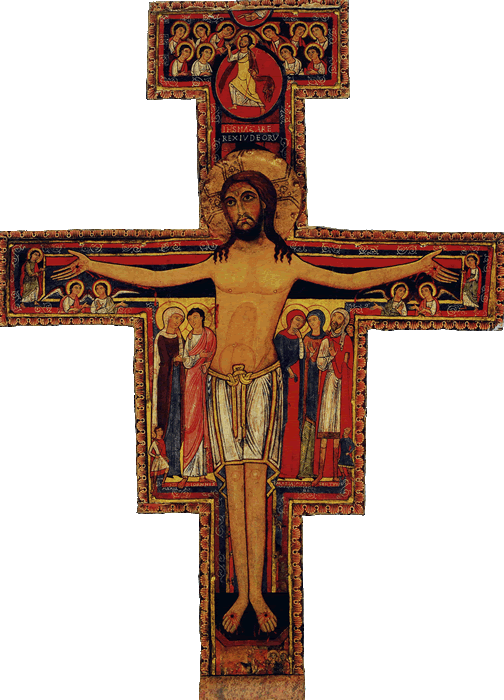 A WORD FROM OUR PASTOR
Praised be Jesus Christ. Now and forever. Amen.

Mary, Virgin Most Prudent, Pray for Us.
Thank You and God bless. We keep one another in prayer.
With love and a prayer
Fr. Dennis
"MUSES WITH MARK"
Behind the Quill" podcast which interviews Mark the Evangelist about his gospel.
With Fr. Dennis Mason & Br. Tim Blanchard
sound/music by Setuniman www.freesound.org/people/setuniman/
Click on image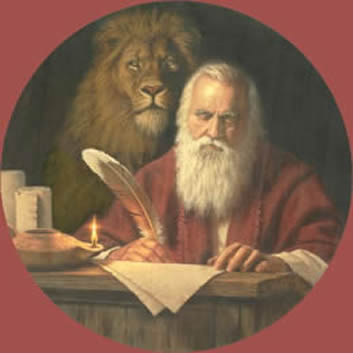 STATIONS OF THE CROSS WITH THE FRIARS
click on image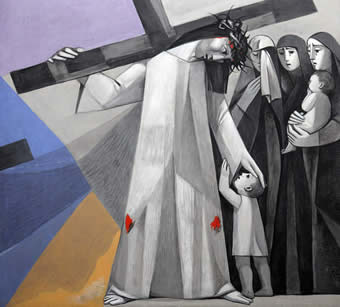 YES LORD!
by Salt & Light Media
click on image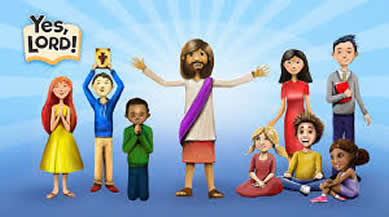 For a kid-friendly approach to the Sunday Mass readings and homily.
Whether you are worshipping at home due to the pandemic or just looking for a way
to boost your family's life of faith, you won't want to miss this brand new series!
https://slmedia.org/programs/yeslord
Share Love, Share Lent: Solidarity with communities in crises.

Did you know that Development and Peace provides humanitarian aid to communities coping with climate change, conflict and natural disasters in over a dozen countries?

This week, the Share Love, Share Lent campaign looks at how your solidarity is meaningful for Rohingya refugees and their host communities in Bangladesh.

Please pray for communities affected by crises and help us to keep supporting them by contributing to the collection on the Fifth Sunday of Lent.

For inspiration, information and to donate, visit devp.org/lent
We may pray this Act of Spiritual Communion when we are not able
to be physically present at Mass:
My Jesus, I believe that you are present in the Most Holy Sacrament. I love you above all things, and I desire to receive you into my soul. Since I cannot at this moment receive you sacramentally, come at least spiritually into my heart. I embrace you as if you were already there and unite myself.
If wholly to you. Never permit me to be separated from you. Amen
Lent Photo Challenge 2021:
The youth awaiting Confirmation have been invited to practice awareness by reflecting on a word taken from the Sunday Gospel during Lent, and then submit a photo related to the word. Last Sunday's word was "BELIEVE". Here is a submission: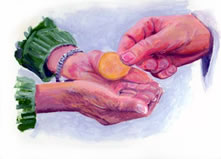 Sacramental Preparation
Program and Registration Information
for
First Reconciliation & First Holy Communion
Winter / Spring 2021
Please Read items 1 & 2 first
1. Introduction Letter: Link to Letter
2. Program Information & requirements:
3. If you have decided to prepare your child
this Winter-Spring 2021 season, please complete the form below and return it by February 24, 2021.
4. If your family decides to wait until next year for your child to prepare for and receive the sacraments, please join our wait list by at:
Preparation for Confirmation Winter-Spring 2021:
Information will be made available shortly for families whose children are 12 years old (grade 7)
A message to parents whose children were prepared to celebrate First Communion or Confirmation in the Spring of 2020:
Thank you for your patience as we continue to wait for an appropriate time to celebrate the Sacraments of Eucharist and Confirmation with your children in a manner that ensures the safety of everyone. You will receive timely instructions once we are able to do so through the contact information we have on file. If your contact information changes, please be sure to notify Gregory Beath of any updates.
In the meantime, continue to keep the Lord's Day by using the online "Worship @ Home" resource from Growing Up Catholic. Here is the link to each Sunday's family prayer:
Worship@Home (pastoral.center)
Greg will continue to stay in contact with you from time to time with resources to support your family's faith. If you have any questions, please contact him directly via e-mail.
If you haven't done so, please sign up to receive our weekly parish bulletin:
St. Bonaventure Parish (list-manage.com)
A link to a children's bulletin is sent out each week, which the younger children will find interesting.
CCLICK ON IMAGE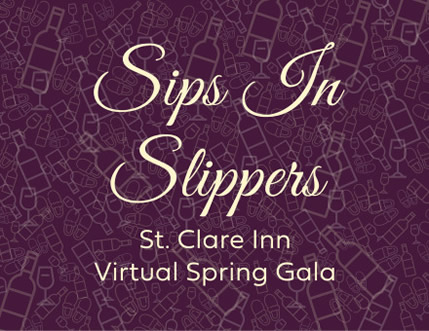 Sips In Slippers!
Sips In Slippers, is the theme for our upcoming 2021 Annual Spring Fundraiser. Sips In Slippers is a virtual wine tasting event that guests can enjoy in the comfort of their own homes. A vintner and sommelier will walk guests through the selected wines and potential pairings. Guests will receive a bottle of wine, a gourmet meal, a wine glass and much more! There will also be an online silent auction, where guests can bid on a variety of wonderful items. The wine tasting video link will be sent to guests via email (please note that the email you provide and register with is the email the link will be sent to).

Tickets are $95.00/person.

The event will allow guests to pick one of three available dates:
Friday April 23, 2021
Saturday April 24, 2021
Sunday April 25, 2021

The Society of St. Vincent de Paul


Love Your Neighbour.
It's That Simple.

Opportunities to love our neighbours in need come to Vincentians every month as we distribute grocery gift cards to those who struggle with the rising cost of living. We bring them hope instead of judgement, while relying on parishioners to provide our monetary support. Will you help us show them love?

Please continue to give as you can, when you can, and if you are aware of someone in our area in need of our help, please refer them to us at:
416-447-5571 Ext. 570. Thank you!

Please consider making a donation securely online through CanadaHelps live link @ https://www.canadahelps.org/en/charities/society-of-st-vincent-de-paul-st-bonaventure-conference/

Or by cheque made payable to Society of St. Vincent de Paul and mail to:

Society of St. Vincent de Paul
c/o St. Bonaventure Church
1300 Leslie St.
Toronto, ON M3C 2K9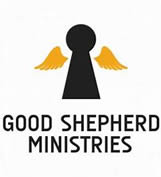 Casseroles for the the Good Shepherd Ministries
Dear Casserole Makers, given the current restrictions, we are unable to accept casseroles at the Ministry Centre. Please consider making a monetary donation online. Although its not the same as preparing the food yourself, your donation will allow these vital programs to continue. For more information on how you can help, click below.
https://www.goodshepherd.ca/how-you-can-help/
City Street Outreach
Bringing LOVE, IMPACT + HOPE across the GTA
City Street Outreach (CSO) is a 100% VOLUNTEER-run and DONATION-based non-profit providing food, clothing and assistance to the homeless, street-involved youth, seniors, new immigrants /refugees, disabled, single mothers and individual / families in need and/or living in poverty across the GTA.
If you would like to donate funds, please visit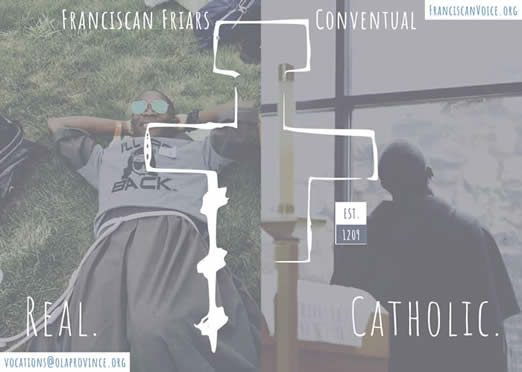 Ministry with Maturing Adults
Nurturing Our Spirituality in the Second Half of Life

The Franciscan Church of St. Bonaventure
TUESDAY MORNINGS: gatherings in ZOOM meetings at 10:00 – 11:30 am.
LIVING GRACEFULLY DURING THE PANDEMIC
For more information contact Host: Maureen McDonnell at;
maureen@st-bonaventure.ca
The Friars will celebrate Mass privately every day for the intentions of the parishioners.
The church and the office will be closed during the health emergency.
416.447.5571
Office Hours
Monday: Closed
Tuesday: Closed
Wednesday: Closed Thursday: Closed
Friday: Closed
Saturday: Closed
Sunday: Closed

Pastor:
Fr. Dennis J. Mason, OFM Conv.
Associate pastor:
Fr. Peter Knaapen, OFM Conv.
Parish Manager:
Connie Durante
Lay Pastoral Associate:
Gregory Beath
Minister with Maturing Adults:
Maureen McDonnell
Pastoral Assistant:
Nimfa Chua
Deacon:
Rev. Mr. Sal Badali
In case of a life and death situation, call the Friars
at 416-441-0932.
St. Clare Inn Office
1320 Leslie Street,Ste.200
Toronto ON M3C 2K9
416.690.0330
Franciscan Ministries
1320 Leslie Street, Ste. 200
Toronto ON M3C 2K9
416.690.5611
St. Anthony of Padua
Mission Aid
1320 Leslie Street, Suite 100
Toronto ON M3C 2K9
416.690.9904