THE FRANCISCAN CHURCH OF ST. BONAVENTURE
1300 Leslie St., Toronto, ON., M3C 2K9; Tel.416-447-5571;Fax:416-447-4082
Website: www.st-bonaventure.ca
YOU ARE ALWAYS WELCOME AT ST. BONAVENTURE!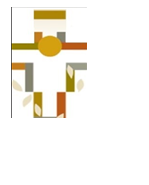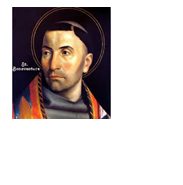 GROWING IN SPIRIT, COMMUNITY AND SERVICE
Inspired by St. Francis we seek to live and proclaim the gospel in our daily lives,responding to the spiritual hungers of the community and becoming an oasis of peace, prayer and service.
October 22, 2017
The Twenty-ninth Sunday in Ordinary Time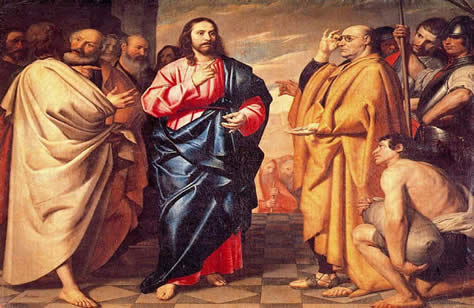 Matthew 22:15-21
In the Gospel, are the Pharisees interested more in taxes or in undermining Jesus' influence? Do God's and Caesar's worlds have to be separated? What would the world look like if they were joined together?
Jesus often called the doctors of the law "hypocrites" because they claimed to have higher standards or more noble beliefs. "Why are you testing me, you hypocrites?" Then Jesus asks them to show him a real coin, used to pay the tax.
Pope Francis said that "Hypocrisy is so bad for the church." Could there be people in the Church today who, because of their ideology, refuse to change to a "What would Jesus do?" kind of thinking regarding today's realities?
Hypocrisy is so bad for the Church. The hypocrite is capable
of destroying a community. While speaking gently, he
ruinously judges a person.
Pope Francis concluded by exhorting the faithful to remember that the only way to respond to flattery is with truth; the only way to respond to ideology is with reality.
Pope Francis celebrates Mass at Casa Santa Marta, June 6, 2017
Copyright©2017, Anne M. Osdieck. All rights reserved.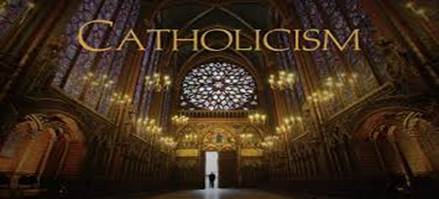 Catholicism is a ground-breaking Documentary Film Series created and hosted by Bishop Robert Barron. Journey with Bishop Robert Barron as illustrates the truth, goodness and beauty of the Catholic Faith in an epic media experience. We will be viewing five of Bishop Barron's topic in the fall and five in the spring of 2018.
The series will start on Wednesday, October 25 at 7 pm at St. Bonaventure Church Main Hall.
October 25th topic: Amazed and Afraid: The Revelation of God Become Man.
November 1st topic: Happy Are We: The Teachings of Jesus
Bishop Robert Barron illuminates and explains the conviction of the Catholic Faith that Jesus of Nazareth is the promised Messiah, and the revelation of God become man. He shows how Jesus fulfills the four tasks of the Messiah, according to the Old and New Testaments, and how the living legacy of Christ, God and Messiah, is proclaimed by the Church.
Ministry with Maturing Adults "Spirituality and Healthy Vibrant Living in the Second Half of Life"
October 24 (Tuesday, 9:45 am in the Francis Room)
Programme Topic: Spirituality of De-cluttering, Sara Brown Crowder, Speaker, Author of "House Heal: Transform your Life through the Power of Home"
October 31 (Tuesday, 9:45 am in the Francis Room)
Programme Topic:
Supporting Inter-Generational Relationships-Tending our Legacy – M. McDonnell & Guest from Cyber Seniors
All are welcome! Please invite your friends and neighbours to share in this new series of presentations.
There is no monetary cost for this program. For more information maureen@st-bonaventure.ca or phone 416-447-5571 ext. 550
'Theology and Tea'
Friar Mark is back in town. After a departure of seven years the itinerate friar wants to offer some Spiritual Theology to the folks at St. Bonaventure. He would like to rekindle the former experience and a renewal of "Theology and Tea".
We begin on Thursday, October 26th, 9:30 to 11:00 am in the Francis room. It will be every other Thursday thereafter: November 9th & 23rd; December 7th & 21st, mark your calendars. All are welcome!
Remembering Our Loved Ones
On the weekend of November 4th and 5th, we will remember especially our parishioners who died during the past year. Family members have been contacted and asked to bring a lit candle forward during the litany of names. Family members are asked to make yourself known to one of the ushers when you arrive at Mass.
As is the tradition, a "Book of the Deceased" will be placed in the church by the baptismal font. Here one may enter the name(s) of non-parishioners who have died during the year to be remembered in prayer.
Happy are those who have died in the Lord.
Let them rest from their labours, for their
good deeds go with them. ~ Revelation 14.13
Liturgy of the Word with Children: Sundays at the 10 am Mass
Through the dedication of volunteers, we are fortunate to be able to invite children to celebrate the Liturgy of the Word in a way in which they can participate. We believe that the Lord is present when we gather for worship and when the Scriptures are proclaimed. By providing a separate celebration of the Liturgy of the Word with children, we help our youngest parishioners encounter the Lord, interiorize the message of the Sunday Gospel, and pray together. We hope that this age-appropriate experience of the Liturgy will lead our children into full, active and conscious participation during the Mass, to which we are called.
We provide this ministry to children from age 3 (preschool) to age 9 (grade 4).
Volunteers are needed! Are you a person of prayer? Do you seek the Lord within the Scripture? Are you at ease in the presence of children? Are you comfortable in front of a group? Do you have a couple of hours once or twice a month to prepare for the Liturgy of the Word? Are you a young person that would like to read the scriptures, sing, or play an instrument? Are you able to gently assist with keeping a prayerful atmosphere? Then, you may have the gifts necessary to serve in a variety of ways within this ministry. Please contact Greg at the Ministry Centre 416-447-5571 ext. 258, to learn more. Volunteer Screening is mandatory.
Prayer for Families
Sixty children have been registered to begin preparing for First Reconciliation and First Communion. Please pray for them and their parents as they prepare to encounter the Lord through these sacraments.
Volunteers Needed!
We have a number of people who are not able to come to church and miss being able to receive Our Lord. These people who live in their homes or in the nursing/senior residences near the church. If you are able to give or spend 15-30 minutes of your time to bring them Holy Communion, please contact Friar Peter at the Ministry Centre 416-447-5571 ext. 233. Volunteer screening is required.
Unauthorized Handouts and Posting in the Parish
We recently had unauthorized distributions of pamphlets and advertisements in the parking lot and unauthorized posting in the Church bulletin board. Parish sanctioned events, materials and information are not promoted this way. Persons, businesses, and organizations wishing to advertise to our parishioners must speak to Fr. Peter or Connie Durante in order to receive permission to do so. Thank you for your cooperation!
Parking Lot Issues!
Please refrain from parking in the Fire Route in front of the church and in the school area. Emergency vehicles need to have access to these areas. Also, Wheel-Trans can refuse to drop people off or pick them up in fear of getting trapped in the traffic. Please do not park in the accessible parking spots unless you have a proper permit. Anyone parking illegally can be ticketed and fines are severe. There is ample parking in the back of the property. Notices will be placed on vehicles that are improperly parked and the police will be notified. Thank you for your cooperation!
Requests for Baptism Records
To request a copy of your child's baptism record, contact the Ministry Centre by phone or email nimfa@st-bonaventure.ca. Provide your child's full name, date of birth and approximate date of Baptism. You will also need to provide photo identification such as a copy of your driver's license or passport.
Requests need to be made 5 days in advance of the time that the record is needed. In keeping with
the policies of the Archdiocese of Toronto, we follow civil legislation pertaining
to privacy and access to information.
Stewardship: A Way of Living
October 15 Offertory Collection
Thank you for your generous donations.
Regular Collection: $ 10,054.50
Pre-Authorized Giving: $ 2,906
Donate Now: $ 328
Second Collection:
November 5 – Maintenance Fund