THE FRANCISCAN CHURCH OF ST. BONAVENTURE
1300 Leslie St., Toronto, ON., M3C 2K9; Tel.416-447-5571;Fax:416-447-4082
Website: www.st-bonaventure.ca
YOU ARE ALWAYS WELCOME AT ST. BONAVENTURE!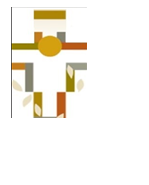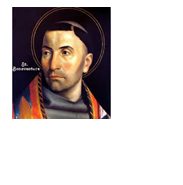 GROWING IN SPIRIT, COMMUNITY AND SERVICE
Inspired by St. Francis we seek to live and proclaim the gospel in our daily lives,responding to
the spiritual hungers of the community and becoming an oasis of peace, prayer and service.
November 19, 2017
The Thirty-third Sunday in Ordinary Time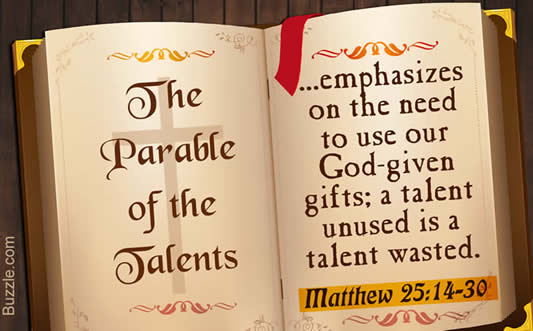 True Humility and Talents
Some people think that humility is a matter of taking yourself to be small, unworthy, not up for much. But, in the Gospel parable, the servant who thinks he is too little to do much with his talent is dismissed as wicked and useless, and his talent is taken away from him. The Lord doesn't praise him for humility.
What is humility? It is the opposite of pride – but what is pride? Pride isn't thinking that there is some excellence, some talent, in yourself when there really is. Rather, pride is a failure to recognize that talent as given by the Lord.
Our talents are not a function of what we are and can do. Every excellence in us is a gift of the Lord's. We can acknowledge the excellence that is truly in us without danger of pride, provided we remember that such excellence comes from the Lord.
In the Gospel Reading our Lord announces a funny distribution principle: to him who has, more will be given. So here is the idea. A person who does not refuse a gift of the Lord's receives it and consequently has more. Then, because he has more, the Lord will offer him another gift. If he does not refuse that new gift, it will be given – so he will have more. And then more will be given to him, till a person blazes in glory for the Lord.
Everything is gift and everything is meant to be given back in service of love for the Lord.
Copyright©2017, Eleonore Stump. All Rights Reserved.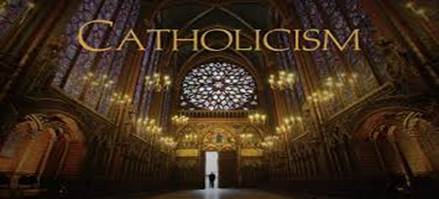 Catholicism the Documentary Film Series created and hosted by Bishop Robert Barron continues this Wednesday, November 22nd at 7 pm at St. Bonaventure Church in the main hall.
Theme: The Indispensable Men: Peter, Paul, and The Missionary Adventure
Bishop Barron calls Peter and paul "two indispensable men, the ones without whom the church never would have emerged and survived." In telling each man's story, Bishop Barron shows how the Holy Spirit worked through all the apostles and disciples to build the Church.
Ministry with Maturing Adults "Spirituality and Healthy Vibrant Living in the Second Half of Life"
Mark theses dates for November, the last two Tuesdays of the month.
November 21st, "Discerning the Fruits of the Spirit in the Midst of the Challenges and Joys of Everyday Life
– M. McDonnell
November 28th, "Prayer in the 21st Century – Transformation Through Cosmic, Lectio & Visio Divina Forms of Prayer" – M. McDonnell
All are welcome! Please invite your friends and neighbours to share in this new series of presentations.
There is no monetary cost for this program. For more information maureen@st-bonaventure.ca or phone 416-447-5571 ext. 550
Theology and Tea
Thursday, November 23rd, 9:30 to 11:00 am, Francis Room.
It will be every other Thursday thereafter: December 7th and December 21st. Mark your calendars. All are welcome!
Remembering Our Loved Ones
As is the tradition, a "Book of the Deceased" will be placed in the church by the baptismal font for the whole month of November. Here one may enter the name(s) of non-parishioners who have died during the year to be remembered in prayer.
Prayer for our Confirmandi and their families
Blessing of our Candidates for Confirmation will be during each Mass on November 18th and 19th weekend. Please pray for our Confirmandi and their families as they begin preparation to receive the sacrament.
Background to Liturgy of the Word with Children:
This week's insert explores ways to help young children feel welcome and participate in the Mass. This will be good reading for parents and grandparents, especially of little children. Next week, we'll explore the Liturgy of the Word with Children as one further way we can help children participate during this important part of our worship. Please read about the 'Gathering and Listening with Children' by Barbara Budde which is inserted in this bulletin.
Volunteers Needed!
We have a number of people who are not able to come to church and miss being able to receive Our Lord. These people who live in their homes or in the nursing/senior residences near the church. If you are able to give or spend 15-30 minutes of your time to bring them Holy Communion, please contact Friar Peter at the Ministry Centre 416-447-5571 ext. 233. Volunteer screening is required.
Unauthorized Handouts and Posting in the Parish
We recently had unauthorized distributions of pamphlets and advertisements in the parking lot and unauthorized posting in the Church bulletin board. Parish sanctioned events, materials and information are not promoted this way. Persons, businesses, and organizations wishing to advertise to our parishioners must speak to Fr. Peter or Connie Durante in order to receive permission to do so. Thank you for your cooperation!
Parking Lot Issues!
Please refrain from parking in the Fire Route in front of the church and in the school area. Emergency vehicles need to have access to these areas. Also, Wheel-Trans can refuse to drop people off or pick them up in fear of getting trapped in the traffic. Please do not park in the accessible parking spots unless you have a proper permit. Anyone parking illegally can be ticketed and fines are severe. There is ample parking in the back of the property. Notices will be placed on vehicles that are improperly parked and the police will be notified. Thank you for your cooperation!
Requests for Baptism Records
To request a copy of your child's baptism record, contact the Ministry Centre by phone or email nimfa@st-bonaventure.ca. Provide your child's full name, date of birth and approximate date of Baptism. You will also need to provide photo identification such as a copy of your driver's license or passport.
Requests need to be made 5 days in advance of the time that the record is needed. In keeping with
the policies of the Archdiocese of Toronto, we follow civil legislation pertaining
to privacy and access to information.
Stewardship: A Way of Living
November 12th Offertory Collection
Thank you for your generous donations.
Regular Collection: $ 8,003.40
Maintenance Fund: $ 275.00
World Mission: $ 110.00
Pre-Authorized Giving: $ 2,926
Donate Now: $ 328
Second Collection:
November 19 – The Shepherd's Trust
There will be a second collection next weekend for The Shepherds' Trust. The mission of The Shepherds' Trust is to help ensure that elderly and disabled priests are provided with sufficient financial resources to lead a dignified life after many years of ministry. Your generous gift will help our priests to maintain a modest but active and independent lifestyle in their retirement years. Thank you for your support of this important work.