October 13, 2019
Twenty-Eighth Sunday of Ordinary Time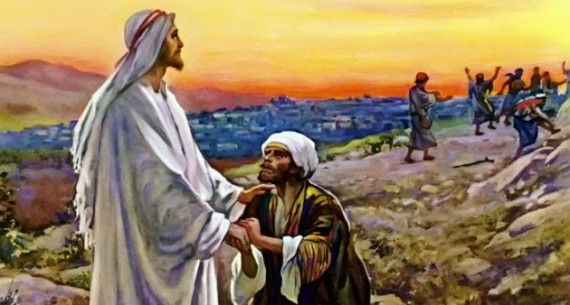 "The Lord has revealed to the nations his saving power." That is the essence of our faith, and it is the focus of today's Liturgy. Naaman in the first reading and the Samaritan in the Gospel both experience the saving power of God.
The wonderful deeds of the Lord should elicit several reactions from us.
The first is gratitude to God, like the cured Samaritan who was the only one to return and give thanks to God.
The second is worship, like Naaman, who vows: "I will no longer offer holocaust or sacrifice to any other god except to the Lord."
The third is action on behalf of others, as we pray in the opening prayer: "May our love for you express itself in our eagerness to do good for others."
God has blessed us with a wonderful earth and filled it with a beautiful family of brothers and sisters. As Christians, we are called to have thankful worship of God, expressed in care for lepers and blind people of our day – the poor, hungry, and homeless, the victims of war and oppression, the suffering and dying.
We are to "sing to the Lord a new song" in a new world where lepers and the blind are welcomed back into society.
US Bishops, Pastoral Statement on Handicapped People, 1978:12. In 'To Love and Serve, Meditation Book' by Gerald Darring.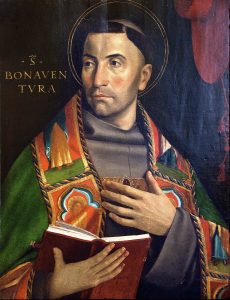 And Now, A Word from Our Patron Saint
Come, let us give a little time to enjoyment. Even on a grey day let's find some time for joy.
~ St. Bonaventure
And Now, A Word from Our Pastor
"Pax et Bonum. The Spirit of Assisi in Toronto." That's the inscription above our holy water fonts. But what's that all about? "Pax et Bonum" were words that St. Francis of Assisi used to greet people. They're Latin for "Peace and Goodness." Francis learned to offer peace from Jesus who said "peace" should be the first word a disciple speaks to someone (Luke, chapter 10, verse 6). Francis learned to wish goodness to others from the experience of the Good God in his life. A prayer that Francis composed begins by saying: "O God, You are Good, You are All Good, You are Supreme Good." Even today, citizens of the quiet town of Assisi will greet visitors with "Pax et Bonum." The Spirit of Assisi lives in our Franciscan Church of St. Bonaventure. People of remarkably diverse cultures and languages live and worship in peaceful unity. Our unity in peace is a powerful image of the Most Holy-Most Good-Holy Trinity. We express God's Goodness by our service to others. So here we are – The Spirit of Assisi – in the bustling city of Toronto. A place of peace, an experience of goodness. "Pax et Bonum."
Theology and Tea
The next T&T will be Thursday, October 31st and November 14th after the 9:00 am Mass in the Francis Room. All are welcome, bring a friend and spirit of holy adventure to explore and appreciate God's presence in our world and in one another.
St. Bonaventure's Ministry with Maturing Adults 2019 Fall Program

Ministry with Maturing Adults invites a deepening awareness of the depths of our spiritual life as we grow into the fullness of our wisdom years. The program offers an exploration of relevant and thought-provoking topics led by a variety of presenters. All are welcome, please come and participate in this most satisfying program. We are pilgrims together!
We meet on Tuesdays at 9:30 to 11:45 am in the Francis Room. We begin with coffee, tea and treats.
Dates:
October 22 – "Supportive Communication"
presentation with Nicole Gardner,
Public Education Coordinator, Alzheimer's
Society of Toronto
November 5 – Reclaiming the Christian Tradition
of the Art of Dying; Exploring the work
of Sister Nula Kenny, Presenter –
Maureen McDonnell
All are invited to come and enjoy this time of companionship and discussion. Please invite a friend, neighbour and family member to come along with you!
For more information please contact Maureen McDonnell, maureen@st-bonaventure.ca
____________________________________________________________________
Our celebration of the Liturgy at St. Bonaventure is vibrant, reverent and orderly. To further those characteristics, I want to implement one of the directives from the Roman Missal, the liturgical book of our Catholic faith. It says: "Sacred silence is a part of the celebration of the Liturgy and is to be observed at designated times. After Communion (the Assembly-congregation) keeps a time of silence as the people praise God in their hearts and pray to Him."
Silence includes not only silence of words but also silence of movement. To insure a time of silence after Communion for internal praise and prayer, when we have a second collection, the ushers will take up that second collection immediately after the first collection.
I hope that by implementing this aspect of silence into the Communion Rite we will have a moment to enjoy the Lord's Eucharistic Presence more deeply. ~ Fr. Dennis
Stewardship: A Way of Living
October 6th, 2019 Offertory Collections
Thank you for your generous donations.
Regular Collection ……………………… $ 7,711.00
St. Clare Inn Collection ……………… $ 6,764.80
Needs of the Canadian Church ……. $ 120.00
Pre-Authorized Giving ……………….. $ 2,926.00
Donate Now ……………………………… $ 328.00
Second Collections:
October 20 ~Evangelization of Nations
November 3 ~ Maintenance Fund
November 17 ~ Shepherds' Trust
_____________________________________
Thanksgiving Food Drive in Support of the Community Share Food Bank.
October 13 – 20, 2019
Your food donations can help eliminate hunger in our neighbourhood. Help feed the hungry by bringing a non-perishable food item to Mass. Donations of canned tuna, canned tomato, cooking oil, cereal, tea and coffee are needed. All donations are welcome! Thank you for your continued support!
_______________________________________________
2019 - Parish Family Photo Directory
The purpose of this new project is to help develop the community spirit among us and to help us get to know our fellow parishioners by name. This year is a Jubilee year for Fr. Peter, Deacon Sal, Fr. Boniface and Fr. Dennis who are all celebrating anniversaries. We are also commemorating 60 years of the building of the Church.
Remember, it's free and we need you to participate! Thanks in advance for your support and participation in the program. This directory will embrace young and old, families, couples and single members. You are all members of our church family, our directory is not complete without you.
Early sign-ups get the benefit of first choices of appointment times. We have set aside the following dates:
Oct 17 - 11 am to 6 pm
Oct 18 - 2:30 pm to 8:30 pm
Oct 19 - 10 am to 3 pm
Nov 19 - 2:30 pm to 8:30 pm
Nov 20 - 2:30 pm to 8:30 pm
Nov 21 – 11 am to 8:30 pm
More dates will be added once these dates are fully booked. Sign-up sheets are available at the back of church. You can also sign up on-line at:
https://booknow.securedata-trans.com/b2xyj39s/
You will be able to view and select from available appointment times.
Some tips for a great photo: Please wear rich colours and dress for a full-length portrait.
Please consider volunteering for this project. We need some volunteers to help with the album layout, make telephone calls to book appointments, greeters to help guide families to the phot shoot. If you are interested, please contact the Ministry Centre for more information, 416.447-5571.
How long is the photography process?
From registration through taking photos and choosing your directory poses between 30-45 minutes.
What to wear for the best professional photography?
Group coordinated solid colours, long sleeves and smile.
_______________________________________________
Requests for Baptism Records
To request a copy of your child's baptism record, contact the Ministry Centre by phone or email nimfa@st-bonaventure.ca. Provide your child's full name, date of birth and approximate date of Baptism. You will also need to provide photo identification such as a copy of your driver's license or passport.
Requests need to be made 5 days in advance of the time that the record is needed. In keeping with the policies of the Archdiocese of Toronto, we follow civil legislation pertaining to privacy and access to information.
______________________________________________________________________________________________________________
Prayer for Vocations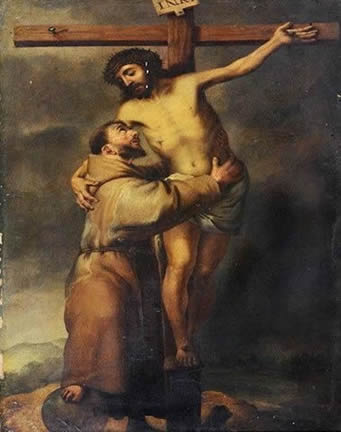 Embracing Love
A Vocation Prayer
Loving and Generous God, it is You who call us by name and ask us to follow You. Help us to grow in the Love and Service of our Church as we experience it today.Give us the energy and courage of Your Spirit as we make all things new.Grant us faith-filled ministers who will embrace Christ's Mission of love and justice.Bless our faith community by raising up dedicated, generous disciples who will serve Your people as Sisters, Friars, Priests, Deacons and Lay Ministers.Open our hearts to hear Your call and inspire us to know You better.
We ask this through Christ, our Lord. Amen
_______________________________________________________________________________________________________
Please join the Friars in prayer as they mourn the passing of their brother, Fr. Firmin Finn, OFM Conv., who entered eternity on May 4, 2019.
Please join the friars in prayer as we mourn the death of † Friar Joseph Madden, OFM Conv., who entered eternal life on April 22, 2019. A native of Massachusetts, Fr. Joe made his Franciscan vows in 1957; he was ordained a friar-priest in 1962. Fr. Joe lived a rich life of Franciscan fraternity and ministry as a parish priest, mentor for friars in training, teacher and hospital chaplain in the United States, in Costa Rica, and 12 years in Canada, during which time he was our pastor here at St. Bonaventure. We will miss his bright smile, gentle ways, and generous spirit. Eternal rest grant to Fr. Joseph, O Lord. Let perpetual light shine upon him.
_______________________________________________________________________________________________
† Friar David G. Suckling, OFM Conv.
Friar David G. Suckling, OFM Conv., was born in Toronto on May 3, 1932 and away on March 31, 2019. He was the son of the late Geoffrey and Margaret (nee Kirk) Suckling. Friar David was a beloved brother his Franciscan Family and father to his children: Chris (Hermie), Sara Cornfield (Alan), Donald MacDonald (Zoe), Molly Srebot (Mike), Michelle Newman (Bruce) and †Vivienne Brown. He is remembered by his grandchildren Stephanie (David), Nadia (Sam), Danielle (Adam), David, Kyle (Steph), Miles, Piers, Rowan, Berit, Connor, Tamsin, Tallis, Jason (Sharon), Tammy, Jamie, Katie, Emily, Rebecca, Tiffany (George) and Miranda (Jeff). Fr. David will be greatly missed by his grandchildren and great-great grandchildren.
Friar David served in the Army Reserved from 1960-61. He and his wife †Margaret Mary Suckling, who died in 1990, raised their family on their farm. Having lived as a Secular Franciscan, the notion of a further call into the Franciscan way of life filled his heart. On August 13, 1995, Friar David made his Profession of Temporary Vows. And on September 20, 1998 he made his Profession of Solemn Vows as a Franciscan Friar. Friar David lived in the Friaries of St. Anthony and St. Bonaventure in Toronto. We remember him as a gentle minister in our parish of St. Bonaventure and beloved fatherly presence in the Catholic School of St. Bonaventure. He served as a Member of the Boards of the Messenger of St. Anthony, the Tobias House: Caring in the Spirit of St. Francis, Retired Religious of the Archdiocese of Toronto at the Houses of providence and The Friends of St. Francis: St. Clare Inn. We thank God for the gift of knowing Friar David. We will miss his warm smile and Franciscan spirit. May the Angels lead him into Paradise.
_______________________________________________________________________________________
†Friar Canice Connors, OFM Conv.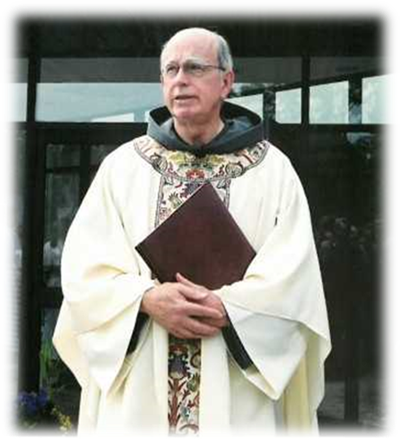 Born on December 3, 1934 in Hazelton, PA, Fr. Canice entered the Franciscan Friars Conventual in 1954 and made his vows as a friar on August 15, 1955. Fr. Canice was ordained to the priesthood on May 27, 1961. After receiving an MA in philosophy from The Catholic University of America, he pursued an MA in psychology from the University of Ottawa. Fr. Canice dedicated many years to the education and formation of young people as headmaster of Canevin High School in Pittsburgh, PA. In 1971 he was awarded a PhD in psychology.
Fr. Canice continued to serve God's People as a member of the Archdiocesan Chancery of Baltimore, MD. Blending remarkable expertise with deep compassion, he served as Director of Southdown Institute in Holland Landing, Ontario and St. Luke's Institute in Silver Spring, MD. Fr. Canice shared his years of experience as a friar-priest with seminarians when he was Rector of St. Anthony-on-Hudson Seminary in Rensselaer, NY.
In 1997 Fr. Canice received the President's Award of the National Federation of Priests Councils in acknowledgement of his service to the Gospel of Jesus. He served his brothers in the Franciscan order as Minister Provincial of The Immaculate Conception Province, leading the friars in lives of community and ministry. He served other fellow religious as a member of the Board of Directors, Vice-President and President of the Conference of Major Superiors of Men.
As pastor, Fr. Canice led the Parish of Our Lady of Mercy in Winston-Salem, NC. He also was the Rector and Pastor of the Franciscan Church of the Assumption in Syracuse, NY.
In 2008, our friend, Fr. Canice, came to us as a member of St. Bonaventure Friary, Toronto. We remember him as a man of great spiritual stature, preaching the Word of God with depth and wisdom. His "Theology and Tea" sessions sparked wonderful discussions as he led us in exploring our call to practical holiness and generous service. Fr. Canice was father, brother and friend to us.
When his health declined, Fr. Canice moved to Mercy Nursing Facility, Lackawanna, NY, where he continued to minister the Sacraments to his fellow residents until Sister Death called him home on March 17, 2019. He was laid to rest in St. Stanislaus Cemetery, Buffalo, NY.
MAY HEAVEN BE HIS AND MAY PEACE BE OURS.