June 25, 2017
Twelfth Sunday in Ordinary Time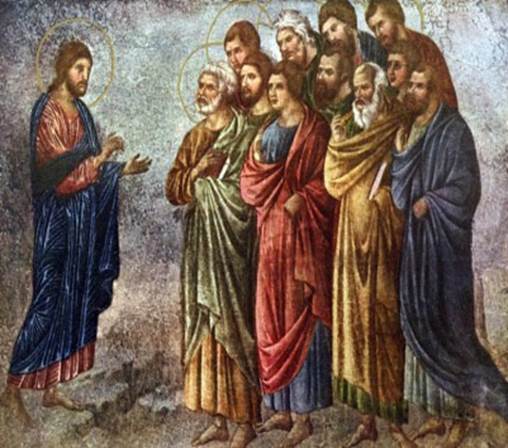 Jesus said to his Apostles: "Fear no one; for nothing is covered up that will not be uncovered, and nothing secret that will not become known."
~ Matthew 10. 26 ~
In today's gospel, Jesus sends his disciples on a mission to proclaim his message publicly. He warns them that they will face opposition in the form of difficulties, persecution and humiliations, but tells them not to be afraid. He asks them and us to trust in God's faithful care and attention.
Jesus is present to us in a special way in this Eucharistic Celebration. Let us ask him today for the strength and courage to give witness to our faith by our actions, our words and our choices, by the way we live our lives.
~ Nada Mazzei, Toronto, ON ~
Dear Parishioners,
You may have noticed new tones and notes rising in our church. With the approval of the parish finance council we purchased a gently used Kawai grand piano. It sounds magnificent and will add to our tradition of great music. The older piano need substantial repairs and we thought it would be more prudent to put the money towards a newer piano.
Also, the water feature in the meditation garden has been repaired, once again we can hear the bubble of water running in our garden.
Hope you have noticed the annual flowers added to our flower beds. Thanks to all those who helped plant them. ~ Friar Peter
8th Annual Linda's Walk for St. Clare Inn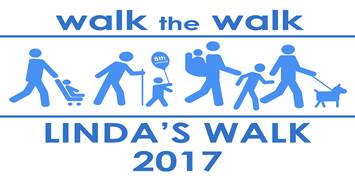 SAVE THE DATE to Walk the Walk! Summer is coming close and so is the date for our annual Linda's Walk. Saturday, August 19, 2017, at 9:00 a.m. Bring a friend and show your support. Register today at www.stclareinn.org.
St. Bonaventure's Ministry with Maturing Adults
Summer Book and Movie Club
On Tuesday, June 27th at 9:30 – 11:30 am
"The Shack" the book by Wm. Paul Young and the film, 2017.
Topic:Fiction and Faith – Join a discussion on "The Shack"- books and films may console us, or perplex us and may raise questions about our faith. Come and explore this fascinating topic with others. You do not need to have read the book nor have seen the film beforehand.
We are delighted with our first two sessions and are growing as a community. All are welcome, as each session is new. Feel free to bring a friend or two! A great opportunity to meet others over a cup of coffee and a slice of cake! Mark your calendar for the next meetings of the Summer Book & Movie Club, July 11th & 25th and August 8th & 22nd. Contact Maureen McDonnell at 416-447-5571 ext. 550 or maureen@st-bonaventure.ca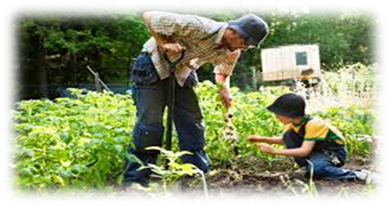 A Vacation with God
Greetings as summer starts! "They're off!" Announcers at horse races say those words with unbridled enthusiasm; those of us who are parent proclaim them with relief (hooray for lighter schedules and less racing around) and dread (cries of "I'm bored!" and a new level of clutter will surround us). While our children, not to mention our teachers, need a break from their academic endeavors, there is no reason to think that somehow because our formal religious education programs are complete for the school year that our children's catechesis is on hold.
Catholicism is a profoundly embodied and ritually symbolic expression of Christianity. This season, a time where we are outside and enjoying creation even more fully, offers countless experiences that can tie our sacred stories with the sacramental. Star filled sky overhead becomes a moment to talk about the covenant with Abraham, and to reflect on the countless descendants predicted. A roaring campfire reminds us of the pillar of fire and the burning bush and provides us a time to talk about the new fire of the Easter Vigil and the lighting of the Baptismal candle. Water fun can include time to talk about why water is so refreshing and so essential in life, tying in the meaning of the waters of Baptism. Time in the car on a trip ("Are we there yet?!?") offers an opening to talk about a people who wandered forty years, a God who sojourned forty days in a desert, followers who walked a road dejected and without hope until he visited them and they remebered him.
May you find many moments that bridge today with the faith that went before us as you enjoy your summer. And remember that Jesus loved eating with people: be sure s'mores are included.
Text by Trish Sullivan Vanni.©2014 Archdiocese of Chicago:Liturgy Training Publications;www.PastoralLiturgy.org.